Posts Tagged 'loadcentral tips'
Here's your chance to get Free DENT tokens that you can use to redeem mobile data or load credits from Globe, TNT, Smart, SmartBro, Sun, and Cherry Mobile.
All you have to do is install the android or iOS app using http://bit.ly/freeDENT then confirm your account using your mobile number to get the free tokens.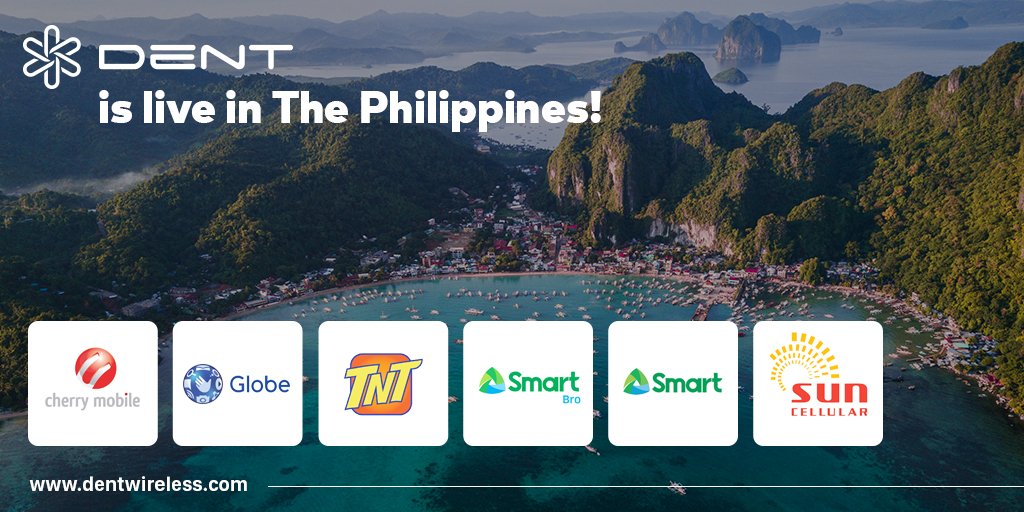 Here is a step-by-step guide on how to install DENT on android or iOS:
1. Open http://bit.ly/freeDENT on your phone or tablet. You may also use the QR below.

2.
Install the app. Click
"JOIN NOW"
button.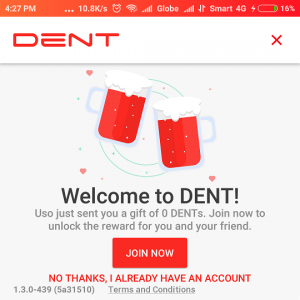 3.
Confirm your registration using your mobile number. Click the
"right arrow"
button on the bottom to proceed.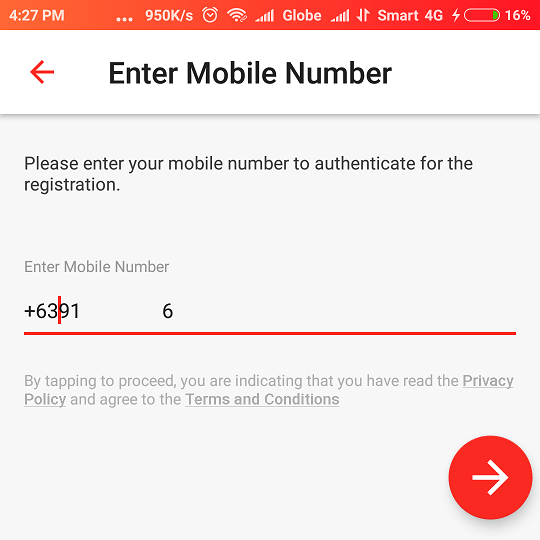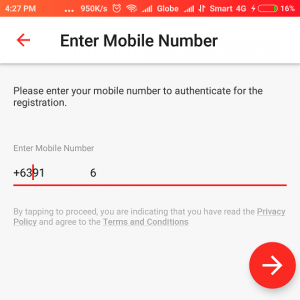 4.
Click
"GIVE PERMISSION"
then wait for the automated call or text message to validate your number.
5.
Complete registration using
Facebook
or
Google
or
manually
enter your Name and Email Address. That's it! Enjoy your free DENT tokens!
6.
Use the free tokens to redeem mobile data or load credits from Globe, TNT, Smart, SmartBro, Sun, and Cherry Mobile.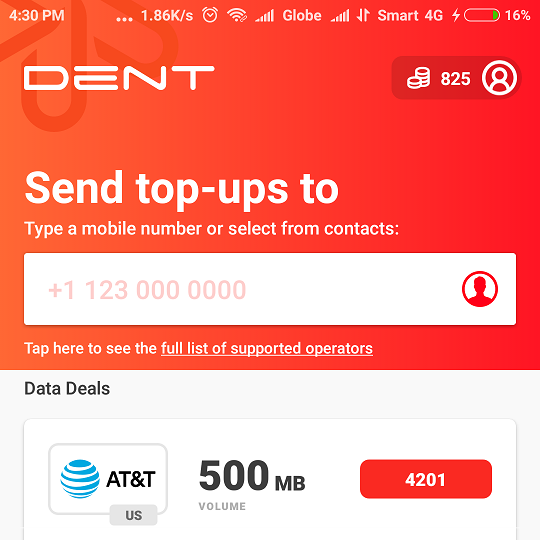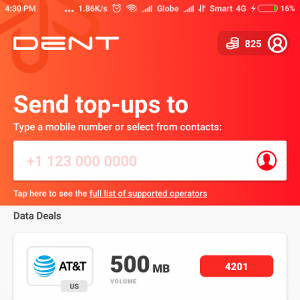 Note: The free tokens are only available if you use http://bit.ly/freeDENT to install the app. Installing the app directly won't give you free tokens.

Was this post helpful? Rate it!






(5 votes, average: 5.00 out of 5)


Loading...
I am giving away free web hosting and loadcentral.info sub-domain accounts to help subdealers and retailers registered with me promote their services on the net.
You can use these to create your own website to:
advertise your loading business
attract visitors to register with you as Retailer, if you are a SubDealer
promote your LoadCentral affiliate link
The web hosting account has the following features:
own cPanel
softaculous auto installer (wordpress, etc)
1 domain / sub-domain
1GB space
3GB bandwidth
PHP, CGI, Perl, Javascript, SSI & MySQL support
The loadcentral.info sub-domain can be anything as long as it is not yet taken by others.
I can also host your own domain if you already have one. You can purchase domain from http://goo.gl/7JSOxl if you need one. Use "$1OFF2014" coupon upon checkout to get $1 discount and free lifetime whois protection.
If I will host your own domain, don't forget to update your domain registrar to point the nameservers to my hosting server.
Expand your business through effective online marketing. Don't underestimate the power of internet today. More and more people are searching the net about LoadCentral. Turn this traffic into customers!
REQUIREMENTS:
Must be an active SubDealer or Retailer under Dealer SMSRUs
Email address where you want the cPanel log in details sent
REMINDER: You cannot use this to host copyrighted data, phishing sites, anything illegal and perform email spamming.

Was this post helpful? Rate it!






(14 votes, average: 4.64 out of 5)


Loading...
The LoadCentral webtool is using the "https" protocol. The 's' means 'secure'. But with today's technological advances, no system is secure anymore. Even banks and highly secured facilities are hacked. But with due diligence coupled with these tips, your LoadCentral account should be safe.
Change Password Regularly
Regularly change your FL (First Level) and SL (Second Level) passwords after you have been registered as a Dealer, SubDealer or a Retailer. FL and SL passwords should not be the same.

Do not share your passwords
The more people know your log in details, the more vulnerable your account is.
Use static IP address
You can set the "Web IP Address" from your profile to Static type. This means you can only log in the webtool from your predefined IP address. Only do this when your IP address does not change regularly. Otherwise, use the Dynamic type.
Set the LoadCentral Security Key Authenticator
One great feature of LoadCentral is the Security Key. It is an additional level of protection from hacking your account. It is a six (6) digit number generated from a security application (downloadable to a PC or Android phone) that will be used to authenticate the user on every login. Each number is randomly generated and unique that is valid only within 1 hour after the key is generated. The generated code has to be entered before logging in. So even if hackers know your passwords, they also need to have your unique key that was generated within 1 hour before they could access your account. But be sure to read and follow the instructions very well. We have received a lot of reports that even the account owners could not access their accounts because they did not follow the instructions OR forgot their security keys.
Scan Computer and Phone for Keyloggers
Check for keyloggers installed on your PC, tablets and phone by using Anti-spyware utilities to avoid any unauthorized access of your accounts. Make sure that your virus definitions are always up-to-date.
Do not log in public PC
Do not log your LoadCentral account in public computers and internet cafes. Most of the computers have keyloggers installed on them and the web browsers, like chrome and firefox, are setup to save your username and passwords.
Beware of Phishers and Hackers
LoadCentral will NOT ask for your passwords. Do not trust anyone on social networks (ie. Facebook, Twitter, Pinterest, Instagram, LinkedIn, etc) that ask you to log in a link to receive free walletload credits. If you received a similar request in your email, delete it immediately. Be suspecious. The only official link of the LoadCentral webtool is https://loadcentral.net and nothing else!
Avoid installing cracked software
Almost all of these are full of viruses and keyloggers. Install software and applications from reputable sources only.
Only install the Android App developed by Uniwiz
A lot of android apps that are being used by retailers and subdealers are developed by third-party companies and developers. You do not know what is happening in the background when you use these apps. An unscrupulous developer can save your username and passwords then use it later on to access your account. It is the same modus used by phishing sites. That is why it is strongly recommended to install the app developed by Uniwiz only.
Beware of 'eyeloggers'
Be aware of onlookers. They usually observe and memorize your username and password. When logging in the webtool and there are people around you, you can protect your login details by covering or partially concealing your keyboard.
Feel free to comment to add more tips. Sharing is caring!

Was this post helpful? Rate it!






(17 votes, average: 4.76 out of 5)


Loading...
We are giving away FREE eload / money to those who are not retailers yet OR walletload replenishment to those retailers who were registered under us. Visit http://goo.gl/7P1jqd for additional details. Earning cash is as easy as 1-2-3. Just register. Earn points by completing very simple tasks or referring us to others. Then redeem your points with free eload, walletload replenishment, cash, gift certificates OR anything we can email or ship to you.
Contact us if you encounter any problem.
Thank you,
-Dealer SMSRUs

Was this post helpful? Rate it!






(39 votes, average: 4.31 out of 5)


Loading...