Here's your chance to get Free DENT tokens that you can use to redeem mobile data or load credits from Globe, TNT, Smart, SmartBro, Sun, and Cherry Mobile.
All you have to do is install the android or iOS app using http://bit.ly/freeDENT then confirm your account using your mobile number to get the free tokens.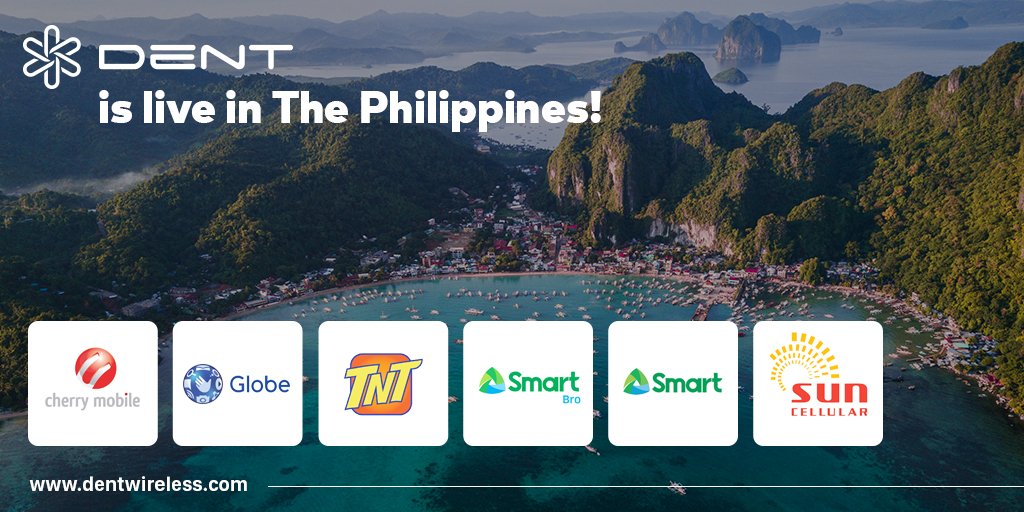 Here is a step-by-step guide on how to install DENT on android or iOS:
1. Open http://bit.ly/freeDENT on your phone or tablet. You may also use the QR below.

2.
Install the app. Click
"JOIN NOW"
button.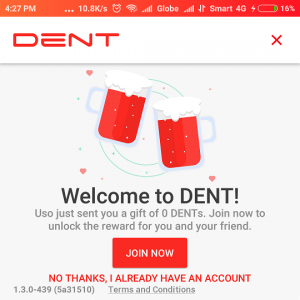 3.
Confirm your registration using your mobile number. Click the
"right arrow"
button on the bottom to proceed.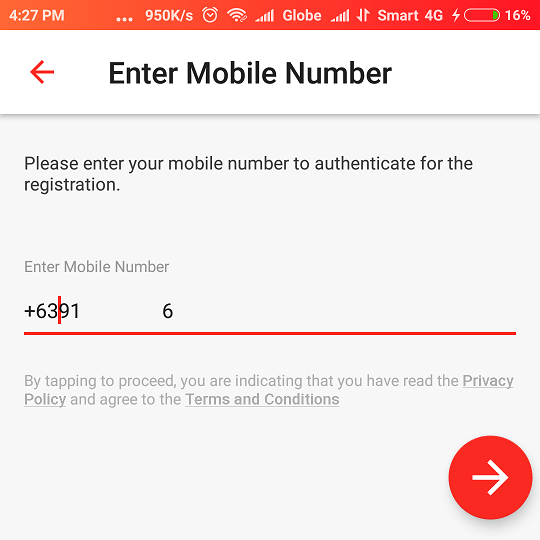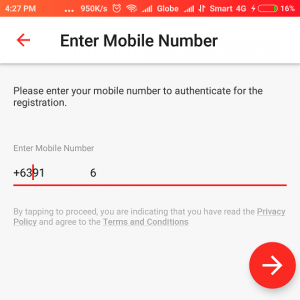 4.
Click
"GIVE PERMISSION"
then wait for the automated call or text message to validate your number.
5.
Complete registration using
Facebook
or
Google
or
manually
enter your Name and Email Address. That's it! Enjoy your free DENT tokens!
6.
Use the free tokens to redeem mobile data or load credits from Globe, TNT, Smart, SmartBro, Sun, and Cherry Mobile.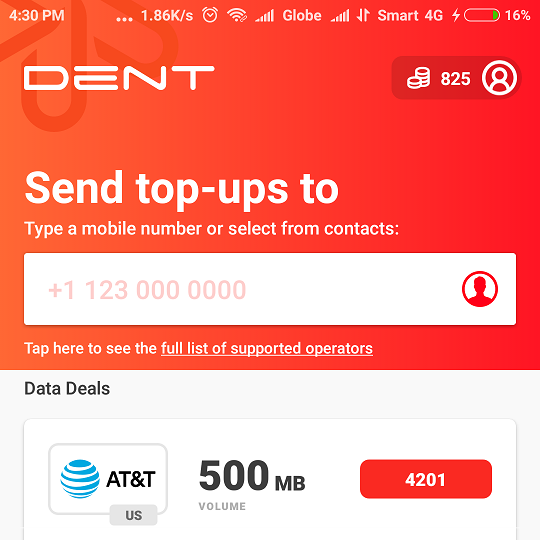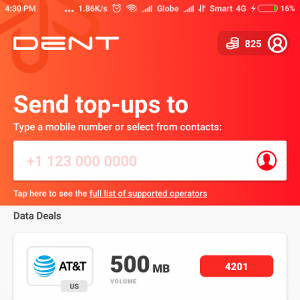 Note: The free tokens are only available if you use http://bit.ly/freeDENT to install the app. Installing the app directly won't give you free tokens.

Was this post helpful? Rate it!






(5 votes, average: 5.00 out of 5)


Loading...
I am giving away free web hosting and loadcentral.info sub-domain accounts to help subdealers and retailers registered with me promote their services on the net.
You can use these to create your own website to:
advertise your loading business
attract visitors to register with you as Retailer, if you are a SubDealer
promote your LoadCentral affiliate link
The web hosting account has the following features:
own cPanel
softaculous auto installer (wordpress, etc)
1 domain / sub-domain
1GB space
3GB bandwidth
PHP, CGI, Perl, Javascript, SSI & MySQL support
The loadcentral.info sub-domain can be anything as long as it is not yet taken by others.
I can also host your own domain if you already have one. You can purchase domain from http://goo.gl/7JSOxl if you need one. Use "$1OFF2014" coupon upon checkout to get $1 discount and free lifetime whois protection.
If I will host your own domain, don't forget to update your domain registrar to point the nameservers to my hosting server.
Expand your business through effective online marketing. Don't underestimate the power of internet today. More and more people are searching the net about LoadCentral. Turn this traffic into customers!
REQUIREMENTS:
Must be an active SubDealer or Retailer under Dealer SMSRUs
Email address where you want the cPanel log in details sent
REMINDER: You cannot use this to host copyrighted data, phishing sites, anything illegal and perform email spamming.

Was this post helpful? Rate it!






(14 votes, average: 4.64 out of 5)


Loading...
We are giving away FREE eload / money to those who are not retailers yet OR walletload replenishment to those retailers who were registered under us. Visit http://goo.gl/7P1jqd for additional details. Earning cash is as easy as 1-2-3. Just register. Earn points by completing very simple tasks or referring us to others. Then redeem your points with free eload, walletload replenishment, cash, gift certificates OR anything we can email or ship to you.
Contact us if you encounter any problem.
Thank you,
-Dealer SMSRUs

Was this post helpful? Rate it!






(39 votes, average: 4.31 out of 5)


Loading...