We have a new product in the LoadCentral platform: HOOQ.

HOOQ – e-PIN (Subscriptions)
Product Name
Product Code
Discount
Dealer
SubDealer
Retailer
HOOQ VIPiso15 valid for 1 Day
HOOQ15
3.00%
2.70%
2.00%
HOOQ VIPiso59 valid for 7 days
HOOQ59
7.00%
6.40%
5.00%
HOOQ VIPiso149 valid for 30 Days
HOOQ149
10.00%
9.40%
5.00%
HOOQ VIPiso369 valid for 3 Months
HOOQ369
10.00%
9.40%
5.00%
HOOQ VIPiso699 valid for 6 Months
HOOQ699
10.00%
9.40%
5.00%
HOOQ VIPiso999 valid for 1 Year
HOOQ999
10.00%
9.40%
5.00%
HOOQ is a gateway to a world of unlimited entertainment. With just one app, you can stream, download and enjoy thousands of movies and TV series. All from your phone, laptop or tablet.
So whether you want to watch the latest Bollywood blockbuster, relax with Hollywood's latest rom-com, scare yourself senseless with the new horror movie or catch up with your favorite TV series, HOOQ has you covered.
HOOQ gives you unlimited access to over 10,000 movies and TV series, and we're growing every day! Discover endless adventure, eternal drama and non-stop laughter at your fingertips. Join us and widen your world of entertainment.
To enjoy unlimited access, just buy HOOQ VIPiso deals for 1 day, 7 days, 1 month, 3 months, 6 months and 1 year at a very affordable price. Follow the steps to top-up and start streaming your favorite movies and TV shows!
How to top-up:
Buy HOOQ VIPiso deals from any LoadCentral retailers
Select the duration you want to subscribe (1day, 7 days, 1 month, 3 months, 6 months, 1 year)
Pay the amount corresponding to the subscription plan (P15, 59, 149, 369, 699, 999)
An SMS will be sent to you with the ePIN code
On your mobile phone, go to https://go.hooq.tv/voucher
Enter your mobile number registered to HOOQ
A one-time-pin will be sent to the mobile number you entered
Enter the OTP code
Enter the ePIN code
Activation complete
WATCH TOPUP GUIDE AT >>> bit.ly/HOOQ_VideoGuide
---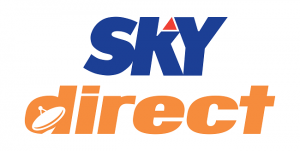 Effective Aug 23, 2019, SkyCable Prepaid will be known as SkyDirect Prepaid on LoadCentral. Discount structure was updated as well.

SkyDirect Prepaid – e-PIN (Satellite Products)
| | |
| --- | --- |
| OLD (SkyCable Prepaid) | NEW (SkyDirect Prepaid) |
| SkyPrepaid 99 | SkyDirect Prepaid 99 |
| SkyPrepaid 150 | SkyDirect Prepaid 150 |
| SkyPrepaid 250 | SkyDirect Prepaid 250 |
| SkyPrepaid 450 | SkyDirect Prepaid 450 |
You can download the latest discount structure here.

Was this post helpful? Rate it!






(4 votes, average: 4.00 out of 5)


Loading...