Please be advised that PlayPark PH has announced the discontinuation of its PlayPark PIN distribution in the Philippines effective Nov 29, 2020. Moving forward, PlayMall top-ups will be processed by Razer Gold. PlayPark customers can now use Razer Gold wallet to top up their PlayMall accounts.
Current PlayPark codes on LoadCentral will be retained. To avoid any interruption, PlayPark denominations will be switched to Razer Gold PINs automatically once old PlayPark stock has been consumed.
QUESTION: How do we know when PlayPark denominations have been switched to Razer Gold?
ANSWER: PIN details will change. Please familiarize yourselves and inform your customers with the PIN formats below:
CURRENT PlayPark PIN Format
| | | |
| --- | --- | --- |
| | Description | Sample |
| SERIAL | 16-digit Card Serial | PLN1234567890123 |
| PASSWORD | 10-digit PIN password | 1234567890 |

Razer Gold PIN Format
| | | |
| --- | --- | --- |
| | Description | Sample |
| ePIN | 14-digit ePIN Voucher | 12345678901234 |
| SERIAL | 10-digit Serial Number | 6001234567 |
HOW TO USE RAZER GOLD FOR PLAYMALL TOP-UPS
Note: Soon, Razer Gold PIN can be used for direct top-up on PlayMall's website. While such integration is being completed, here is the Razer Gold wallet top-up guide:
STEP 1. CREATE a Razer Gold account. Click "Already have an account?" to proceed to next step.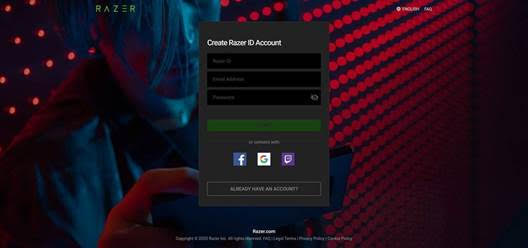 STEP 2.
RELOAD Razer Gold account using the Razer Gold 14-digit ePIN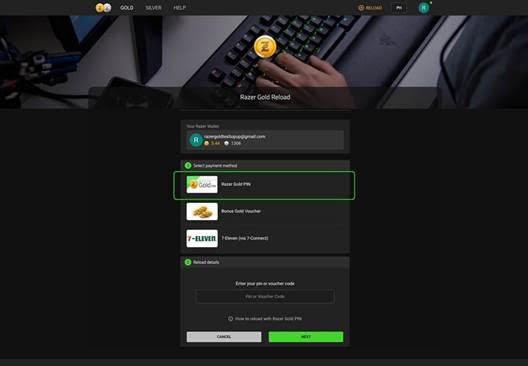 STEP 3.
LOG ON to your PlayMall account. Then, click "TOP UP"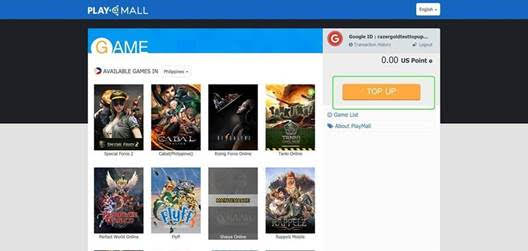 STEP 4.
Select "Razer Gold Wallet" and choose amount to topup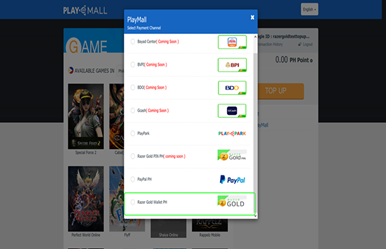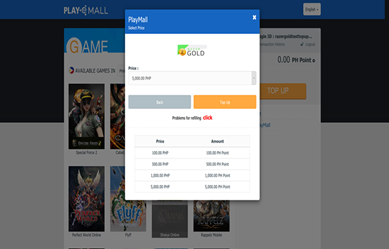 STEP 5.
Log on to your Razer Gold account to complete the purchase.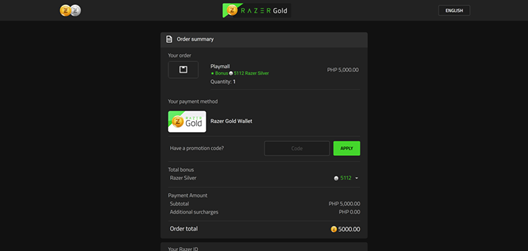 Or visit https://loadcentral.ph to buy PlayPark or Razor Gold load securely using GCash, PayMaya or Coins.ph.
You can download the latest LoadCentral discount structure here.

Was this post helpful? Rate it!






(2 votes, average: 5.00 out of 5)


Loading...