Ragnarok is back! We have Ragnarok Online Philippines from Electronic Extreme LTD.

Ragnarok Online Philippines (Electronic Extreme LTD) – e-PIN (Game Products)
Product Name
Product Code
Discount
Dealer
SubDealer
Retailer
EX Cash 20 ROK Points
EXCASH20
12.00%
11.40%
10.00%
EX Cash 50 ROK Points
EXCASH50
15.00%
14.10%
12.00%
EX Cash 100 ROK Points
EXCASH100
15.00%
14.10%
12.00%
EX Cash 300 ROK Points
EXCASH300
15.00%
14.10%
12.00%
EX Cash 500 ROK Points
EXCASH500
15.00%
14.10%
12.00%
EX Cash 1000 ROK Points
EXCASH1000
15.00%
14.10%
12.00%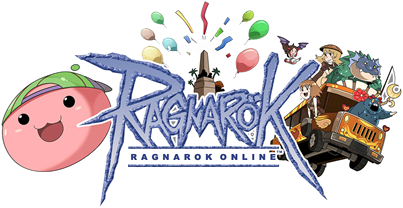 Ragnarok Online Philippines
is a Massively Multiplayer Online Role Playing Game (MMORPG). It was created by the Gravity Corporation based in Seoul, South Korea. Ragnarok Online (RO) allows you to create a virtual character, customize it, and partake in epic adventures across exotic lands. RO is a great way to hang out with friends as well as make new ones. With an ever-expanding universe, in-game events, and a large community of users, there are always places to see, things to do, and people to meet in the world of Ragnarok!
TOP-UP PROCESS
Go to https://www.ragnarokonline.com.ph/
1. Click "Login" at the upper right corner of the website
2. Input your account Username and Password
3. Click Top Up then input the 16-digit e-PIN Code
4. Top Up confirmation will be shown
SUPPORT and PIN STATUS CHECKING
Need help? Gamers can contact Ragnarok customer support directly at https://goo.gl/qV7asv
In case you want to check your e-PIN status, you may send an email at excashph@extreme.co.th
SPECIAL OFFER:
Here's a special offer for everyone. Top-up any card and receive special items for free (additional bonus points only for 300, 500 and 1000 denominations)! The more you top-up the greater the items. Diehard fans should not miss out on this opportunity! Promo is until July 31, 2017 only.
---

SkyCable is offering PPV (Pay-Per-View) of the Pacquiao vs Horn Championship fight.
Product Name
Product Code
Discount
Dealer
SubDealer
Retailer
SkyCable Prepaid 949
SKYPPV949
8.00%
7.40%
6.00%
LIVE, COMMERCIAL-FREE, and in HIGH DEFINITION fight between Manny Pacquiao and Jeff Horn as they fight for the WBO welterweight championship in the Battle of Brisbane. World champion Pacquiao is putting his WBO welterweight title at stake against the 29-year-old Horn.
Pay-per-view Main Event: PACQUIAO VS. HORN
Broadcast Schedule: July 2, 2017 9:00 Philippine time
– Fight Card: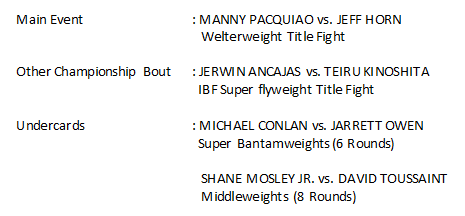 – Additional Content:

– Channel Assignment: SKYdirect Channel 42 HD
– How To Subscribe: Subscriber will need to text SKYLOAD [space] [BOX ID] [space] [PIN] to 23667
You can download the latest discount structure here.

Was this post helpful? Rate it!






(5 votes, average: 5.00 out of 5)


Loading...