These are Features and Benefits of being a LoadCentral Retailer
FREE registration or NO joining fee
Can be used for personal consumption.
Can register any active prepaid or post-paid mobile phone from any of the carriers (Smart, Globe and Sun)
Minimum capital needed. No maintaining balance on Load Wallet
2 ways of selling eloads and e-PINs: via SMS or PC with internet connection using the LoadCentral Webtool.
hundreds of prepaid services to sell – prepaid cards, phone cards, load cards, call cards, internet cards, etc
e-Pins of International Online Games like Pirate King Online and Acclaim Games – 9Dragons, 2 Moons, Bots and Dance, the fastest growing online games in the country is ONLY available at LoadCentral.
Can view transaction reports online
No need to worry about card inventory and card expirations
Capital not tied up to any specific prepaid product
System-generated sales transaction report
No monthly quota to meet
Friendly and Simple SMS Command
Direct deposit to the following banks:
Banco de Oro
Security Bank
Unionbank
GCash transfer: 09178388953 (+1% processing fee)
Online Payment Processor: $1 = Php38.00
Paypal – docodette227@gmail.com (

can accept credit card payments

)
LibertyReserve – U1448671
Things to note:
Php1.00 = 1 LoadCentral loadwallet credit
If you require more than Php1,000.00, we suggest you replenish your wallet from LoadCentral main office directly
If purchasing walletload through Paypal, send fund as "Personal Payment – Others"
Don't forget to enter the recipient's Registered sim number and Retailer's name in the Remarks field to facilitate our verification
There's a 1% processing fee on Gcash payments
Contact Us:
Mobile # : 09178388953
Email : contact@loadcentralph.net
1. LoadCentral Retailer types the Product Code that the buyer (end-user) chose and paid for. Then send the text message to any of the LoadCentral's Access Number.
< PRODUCT CODE > <6-DIGIT PASSWORD> < MOBILE # OF BUYER >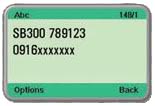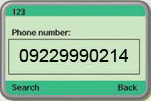 2. Retailer and Buyer get a confirmation message from LoadCentral.
Message to Retailer:
You have succesfully made an e-pin sale (Product Code) to (Mobile number of buyer). Your wallet balance is Pxxxx.xx. Trace #: xxxxxxx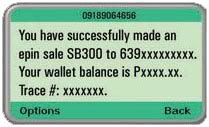 Message to Buyer:
You have purchased (Product Code) (PIN). Thank you for using our service. Trace #: xxxxxxx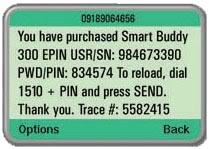 1. Go to the official LoadCentral webtool – http://loadcentral.net
2. Log in using correct username (63xxxxxxx) and password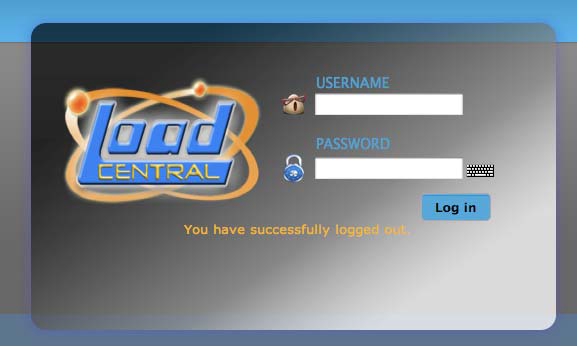 3. Choose the product you want to sell from the Products dropdown list
4. Enter the buyer's mobile number
5. Enter quantity being purchased

6.
For Globe and Touch Mobile autoloadmax, please type the amount being purchased in the Optional Parameter textbox

7. Click Sell Products button
*The result of your recent file transaction will be displayed on top portion of the page. The e-Pin sold will also be displayed on the "Your Recent Sale Transaction" box. Buyer receives a confirmation of item purchased from LoadCentral.
*There are times when an Epin sold is not sent to the customer's mobile phone due to poor signal or some technical problems encountered at the time of purchase. We can let the system resend the last epin that was sold. This action does not deduct anything from the retailer's wallet load since we are just resending the last epin that was already sold. Simply enter the customer's mobile phone number and click on the "Submit" button to resend the customer's last bought ePIN.


*Retailers can also generate a detailed report of their sales transactions and earnings within a certain date using the webtool. They can choose a start and end date to further filter out the report.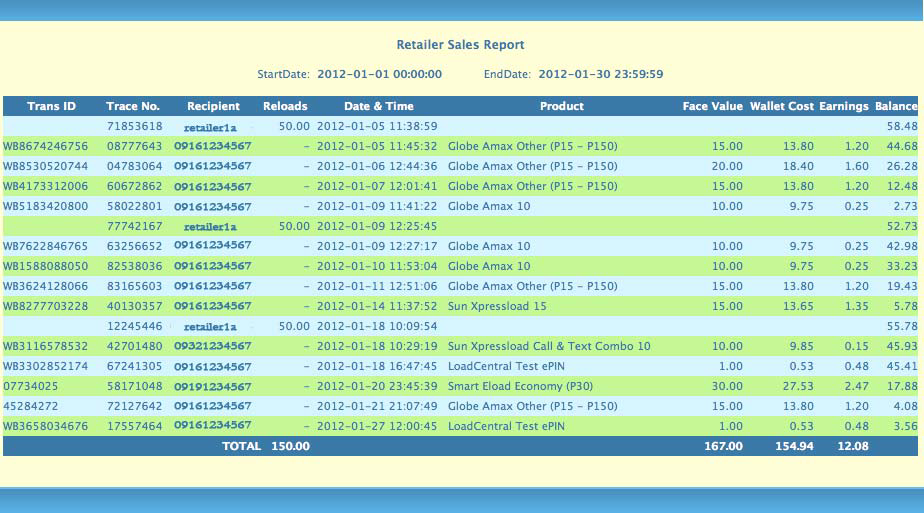 Advantages of using the Web Tool in selling products:
No SMS cost since transaction is via web interface.
Faster and more efficient since it by-passes LoadCentral's access SMS numbers.
The details of the e-PIN that was just sold are displayed on the PC monitor.
A Retailer can generate a detailed report of his sales transactions and earnings.
A retailer can do advance selling of e-PIN to himself for fast-movers.
A retailer can sell a maximum of 10 e-PINs of the same product denomination per transaction.
A retailer can opt to log in and sell eload from a static IP address only which offers security for the retailer.
In the absence of a static IP address, the retailer can use the web lock feature of the system.
In case the LoadCentral official website (www.loadcentral.com.ph) is not accessible, the retailer can directly access the URL by logging in at https://125.5.123.144/wizard
The official LoadCentral SMS gateway is 09229990214.
Here are the other back-up SMS Access Numbers.
Smart – 09209456856, 09209456857
Globe – 09178662418
Sun – 09228504340

Note: As of Jan 9 2012, all back-up access numbers were reactivated. Kindly use these numbers until the new Sun SMS gateway 09229990214 has stabilized. Please take note that loading through these access numbers is not free.
For Smart, Talk 'n Text, Red Mobile and Sun subscribers, you can use the Vanity Number: 2948 to send SMS load commands free of charge. If it becomes unstable/erratic, please use the regular access numbers indicated above which are always online.
2948 is not available to Globe and Touch Mobile subscribers. Please use the regular access numbers indicated above.
NOTE: selling e-loads through the Webtool is highly recommended.