Archive for the 'Uncategorized' Category
Please be advised that there will be NO deposit VERIFICATION and Wallet LOADING on Mar 28-30, 2013 in obvervance of the Holy Week. Normal operation resumes on Apr 01 – Monday.
Kindly replenish your walletload accounts in advance to avoid any inconvenience.
For your guidance. Thank you.
UPDATE: As of Feb 1 2012, we have temporarily stopped accepting Sub-Dealership registration request. We are only processing Retailer registration at the moment. Thank you…
A LoadCentral Sub-Dealer registers Retailers and replenishes the Retailer's load wallet account according to their agreed payment solutions. He has an override on all sales of his Retailers. For every sale his Retailers make, the Sub-Dealer will receive an overriding commission known as the Gross Retailer Override (GRO) of up to 5% earnings. This amount is added onto the Sub-Dealer's Load Wallet in real time. As long as the Retailers are selling prepaid products to customers, the Sub-Dealer will receive a corresponding commission. The more retailers you signup the bigger your earnings will be.
Info needed to be a LoadCentral Sub-Dealer:
Last Name
First Name
Middle Initial
Home Address
City
Province
Region
Email address
Gender
Number to register as Sub-Dealer
Please provide all the necessary details needed for your registration. Send the following information through the form in the Contact Us section.
Note for LoadCentral Sub-Dealer:
There is a registration fee of Php3988 to become a LoadCentral Sub-Dealer. Payment methods accepted are: Paypal and Direct bank deposit to Banco de Oro, Security Bank, and Unionbank
The Php3988 fee includes: lifetime sub-dealership account and business kit

For items 1 and 2, you can look for other Dealers who can register you as a Sub-Dealer. There are some MLM/networking guys at sulit.com.ph who can do this for a fee. The registration fee you'll pay and business kits you'll receive will depend on the MLM company you will join to.

Registration will be processed as soon as completed form and payment are received.
Additional Instructions and codes will be sent after registration.
After successfully registering as a Sub-Dealer and you want to sell eloads, you need to activate your own Retailer SIM. Sub-Dealer SIM cannot sell eloads.

Newly registered sub-dealers need to change passwords before 12 midnight Manila time. For security purposes, LoadCentral's system automatically locks all newly registered accounts that have not yet changed their default passwords. SMS (FL) and webtool (SL) passwords should not be the same.
When your application request is processed, you will receive the following text message :
Account 639********* is now a registered Dealer. Password 123456. To change, type CHANGEPW[space]123456[space][6-digit password], send to LoadCentral access #.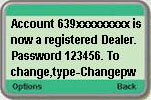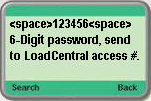 Upon a successful change of password, the LoadCentral Sub-Dealer will receive the following text message: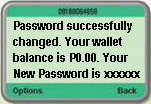 You can also change your password through internet by logging into the LoadCentral webtool. Please note that your password must be a 6-digit alphanumeric, full alpha or full numeric characters.
FL – First Level password (sms password) – can be changed via SMS only
SL – Secondary Level password (webtool password) – can be changed via webtool
You can check the benefits of a LoadCentral Sub-Dealer here.
Please note of Loadcentral main office's 2012 Christmas Holiday schedule for load wallet verification and replenishment. Retailers can still replenish their walletload accounts thru their respective Dealers.
Wallet Verification:
December 22, 2012 (Saturday) 9:00am – 12:00pm – last day of wallet reloading before Christmas Day
December 26 to December 28, 2012 – NORMAL OPERATION
December 29, 2012 (Saturday) 9:00am – 12:00pm – last day of wallet reloading before New Year's Day
January 2, 2013 onwards back to normal operation.
Customer Support:
December 24, 2012 (Monday) – 9:00am – 6:00pm
December 25, 2012 (Tuesday) – CLOSED
December 26-30, 2012 – NORMAL OPERATION
December 31, 2012 (Monday) – 9:00am – 6:00pm
January 1, 2013 (Tuesday) – CLOSED
January 2, 2013 onwards back to normal operation.
Merry Christmas and Happy New Year to everyone!
Please be advised that LoadCentral will hold its Christmas Party on Friday Dec 07. Deposit Verification CUT-OFF will be at 3PM that day. Normal Operation resumes on the following day Dec 08 10AM-1PM. So kindly replenish your loadwallet accounts before 3PM to avoid any hassle. For retailers, they can contact their dealers for account replenishment. Thank you.
Note: For a 24/7 LoadWallet Replenishment, you may also try the Automated Replenishment via SMARTMONEY! For more info text AUTOSMINFO to 09285083355.
In observance of the All Saints/All Souls Holiday, please be informed that Loadcentral Office will be closed for Wallet Replenishment and Verification on Thursday and Friday, November 1 and 2, 2012 respectively. All operations will resume on Saturday, November 3, 2012. Happy holloween!